About us | USA
AutoCatalystMarket is a professional service for obtaining actual prices for catalytic converters based on the exchange prices of precious metals (Pt, Pd, Rh) in the housing.
We have the largest catalyst price database in the world. We are constantly updating our database by carefully conducting spectral analyses, recording important characteristics, and photographing these catalysts.
It is convenient for us to receive up-to-date prices for catalysts for both small and large buyers, with the ability to create lists and conduct mutual settlements with customers and employees.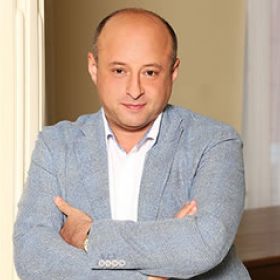 Oleksandr Lozytskyi
CEO and Co-founder, Ukraine
Since 2005, our team has been actively involved in the catalyst recycling industry. We recognize how important it is to know the exact prices of catalysts for a successful purchase and sale. On a global scale, neither buyers nor sellers can effectively conduct their business without access to up-to-date prices for all catalysts.
That is why we decided to develop a global online catalog of catalysts, which provides real prices based on the content of precious metals and their current quotes on the stock exchange.
We have successfully created this catalog, and now we are happy to share it with our customers!
Why choose AutoCatalystMarket?
Since 2005
Since 2005, working in the catalyst recycling industry, we have gained extensive experience and have become experts in this field. Thanks to this, we were able to develop and systematize a convenient online catalog of catalysts.
35k+ items
Our catalog of catalysts is the largest in the world, and we are constantly updating it with new products. We offer a wide range of catalysts for vehicles of all regions, including American, European, and Asian brands.
Accurate prices
All prices in our catalog are based on the exact content of precious metals in the catalyst. We perform spectral analysis, thanks to which we can accurately determine the real cost of the catalyst, based on the current stock prices of platinum, palladium, and rhodium.
Specifications
In addition to spectral analyses, we have collected the most complete characteristics of catalysts, including vehicle description, year of manufacture, monolith type, manufacturer, country of manufacture, monolith weight, engine type and body material, and oxygen sensor locations.
Low fees
Determining the exact real cost of a catalyst will only cost you a few cents off the dollar. The price for viewing information depends on the subscription package you choose. By investing a few cents, you can save tens or even hundreds of dollars by knowing the real cost of the catalyst in advance.
For buyer's companies
Buyer's companies have the opportunity to work not only with unit prices for catalysts but also process lists of catalysts provided by managers and customers. In addition, the option of conducting mutual settlements with your managers and clients is available.